Saturday April 20th, 2013 – Dillon –
Ham Morrison's BlueDevil Products Chevy qualified in 3rd place with a 17.37 second lap time – the team's best qualifying effort yet. Unfortunately that is where the good news ends on this race night for the HMR BDP team.
"We came into turn 3 on a pretty low line trying to give the #12 truck space – he started 4th and was right to our outside.  I wanted to stay with him and not give up the spot but our truck got loose coming through turn 4. I tried to save it but we turned and shot up the track.  I think the cold tires and low pressures combined with the aggressive line around the turn contributed to the spin."
Previously at the drop of the race's first green flag lap the #12 truck pulled forward and got in front of the BlueDevil Products Chevy. So on the 2nd restart Ham tried to keep his 3rd place position.  "If I had it over again I would have fallen in behind the other driver and waited until I got some heat in my tires to race hard. Either that or taken a slightly higher line coming into turns 3 and 4.  that's just racin! – live and learn"
The next thing Ham saw were the 10 other trucks that did a great job of getting around him. "I felt bad for BJ and Sean who took the grunt of the wreck and I apologize to those guys. I know we will all do our best to get ready for the May 4th Myrtle Race."
The good news of the night is Ryan Hall, our car chief and pit boss, won his Late Model race.  Ryan's crew added a bottle of BlueDevil Products Rear Main Sealer to his engine's veins to try and shore a pesky leak and sure enough it worked.
"So at least we'll get a good testimonial out of this for our sponsor" adds a deflated Hambone at the end of the race.
Our next race will be at the Myrtle Beach Speedway on May 4th.  Looking forward to racing at the 'Beach in 2 weeks!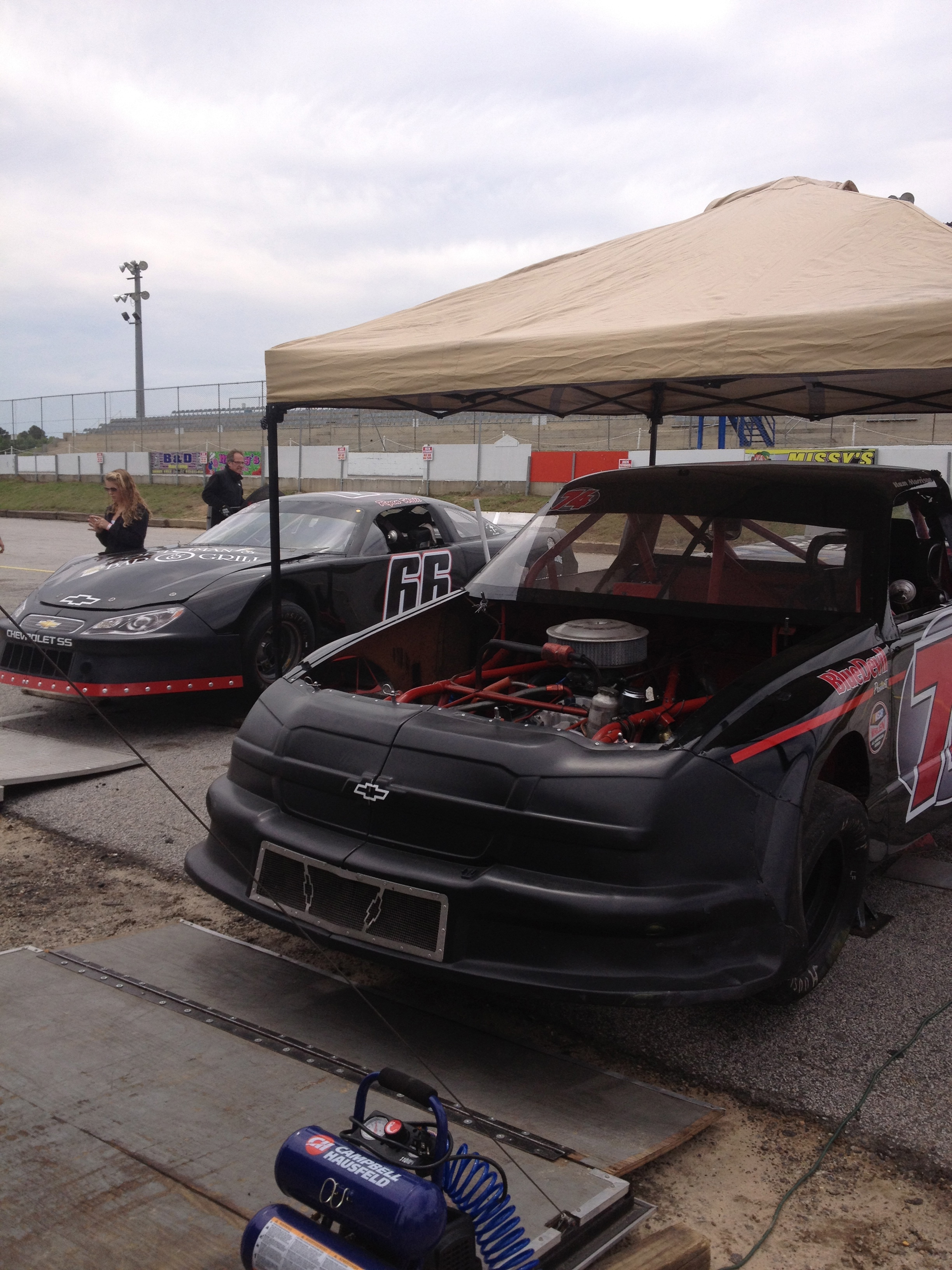 http://hammorrisonracing.com/wp-content/uploads/2016/07/hmr-logo-340x156.png
0
0
admin
http://hammorrisonracing.com/wp-content/uploads/2016/07/hmr-logo-340x156.png
admin
2013-04-23 15:19:18
2013-04-25 01:25:58
Tough Night for the BlueDevil Products Chevy